What's Happening This Week at St. Mary's?
Current Fundraisers
HOODIES Ordering closes October 13th! - Download Order Form
Ongoing fundraiser - Bottles and cans can be donated to the school account (E094794) or use the school phone number 2505637502. Drop off at any ReturnIt Recycle Depot. Thank you for your support!
---
Please make sure you sign up for the school newsletter!
Click on the links below for more information about back to school. The website will be updated regularly with calendar events. Thank you for checking back regularly.
Please call the school and leave a message if your child is sick or unable to attend school for the day.
Welcome Back Letter 2021
Daily Health Check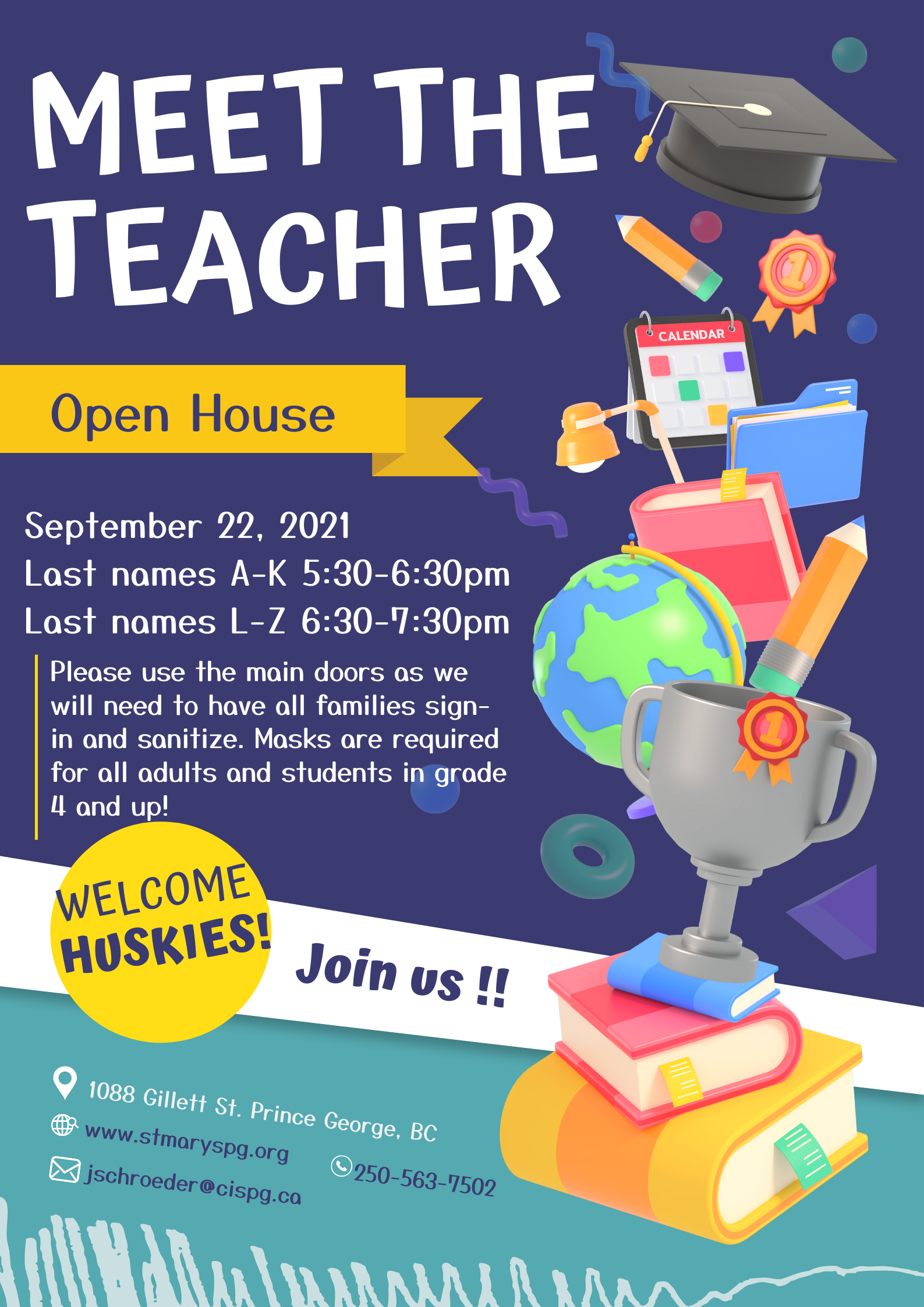 ---
Check out the Keep Learning website created by the Ministry of Education. It has many great resources and links! Click here
---
Fun Food Friday!
MUNCHALUNCH – ONLINE ORDERING is NOW OPEN!
Please visit Munchalunch website to place your order.
Email: skwarmerdam@gmail.com if you need any assistance with your account at this time.
Volunteer opportunities for "St. Mary's Fun Food Fridays" are now open.
Even one day would be great! Please click on the following web link (or copy it into your web browser if clicking doesn't work) to go to the signup sheet:
To sign up, just follow the instructions on the page. It only takes a few seconds to do. Thank you!
---
We are working with a school counsellor in Prince George to help you keep emotionally healthy! Check out her facebook page for tips and resources for your family!
Facebook Page
At-Home Tips for Families
Mindfulness Activities
---
E-Transfers are now accepted! Send the transfer to smsaccounting@cispg.ca
---
Thank you,
Jenny Schroeder
Principal, St Mary's School